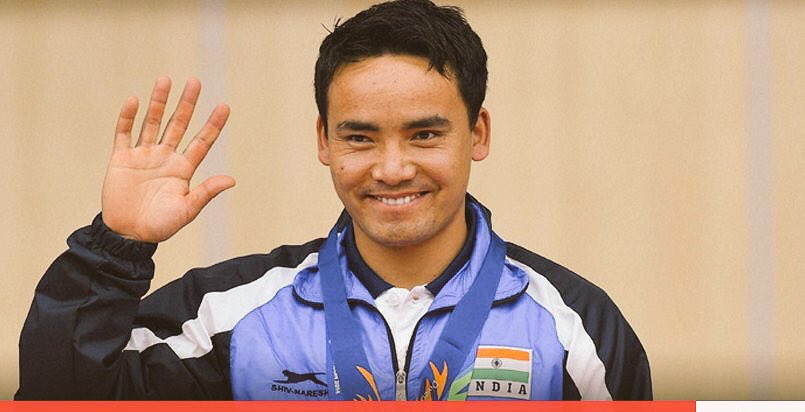 Ace pistol shooter Jitu Rai won the gold medal in men's 50m free pistol event of the ISSF World Cup, with a world record score of 230.1. India's Amanpreet Singh wins silver with a score of 226.9.
A day after wining bronze in the air pistol, the Army shooter gradually moved up in the final to clinch gold
India has had a decent show so far, with Ankur Mittal winning silver medal in men's double trap and Pooja Ghatkar won the women's 10m air rifle bronze.
National President of BJP and Gujarat Cricket Association tweeted:
Congratulations to @JituRai and @HeenaSidhu10 for their superb performance in ISSF WC. Proud moment. Best wishes for your future endeavours.

— Amit Shah (@AmitShah) February 28, 2017
Rajya Sabha MP Vijay Goel tweeted:
जीतू ने गोल्ड जीता और दिल भी,शाबाश शेर! @JituRai wins Gold at @ISSF_Shooting with World Record score! Congrats from our entire @YASMinistry https://t.co/ZFDPUDZHsj

— Vijay Goel (@VijayGoelBJP) March 1, 2017

Chief Minister of Rajasthan, Vasundhara Raje tweeted:
Gold! Congratulations @JituRai – India is Proud! Keep soaring high. Congrats Amanpreet Singh on the Silver. Brilliant performances! #ISSFWC

— Vasundhara Raje (@VasundharaBJP) March 1, 2017
Phogat sisters also congratulated them on their win:
Congratulations ace shooters #JituRai #Amanpreet Singh for your outstanding performance at #ISSFWorldCup !

गौरवपूर्ण क्षण।। 🇮🇳🇮🇳🇮🇳

— geeta phogat (@geeta_phogat) March 1, 2017
Congratulations @JituRai for the World Record and Gold medal in the 50m pistol event at the #ISSFWCDelhi! Congrats Amanpreet for the Silver!

— Babita Phogat (@BabitaPhogat) March 1, 2017