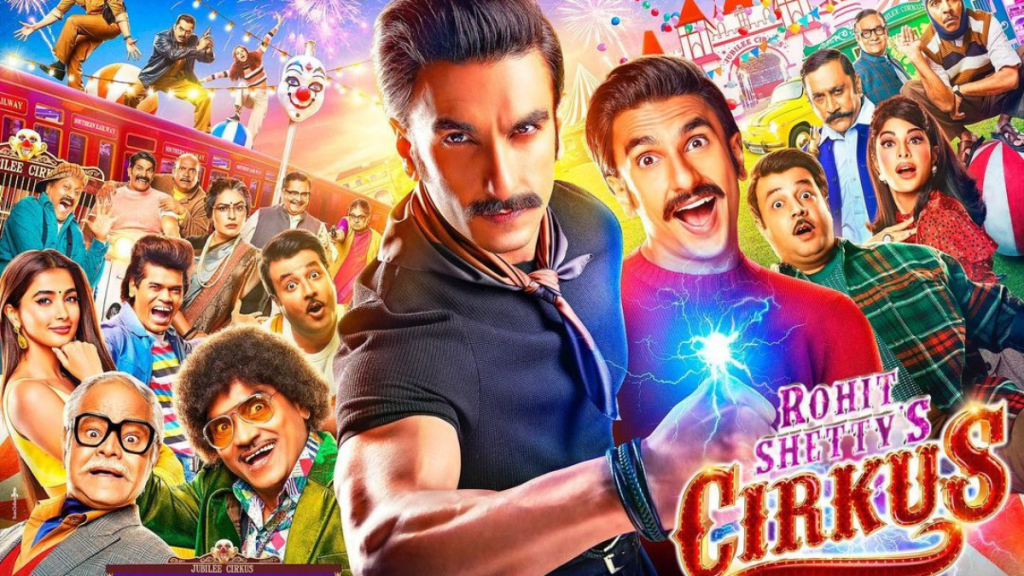 Cirkus, directed by Rohit Shetty and starring Ranveer Singh, is struggling at the box office. It has been five days since the film was released in theatres, but the box office has been declining. Cirkus earned less than Rs 3 crore on its fifth day at the box office, according to reports. The second weekend is critical for the film because it determines its theatrical run. If the film doesn't pick up speed, Cirkus could be doomed.
Netizens expressed their thoughts on the other cast members and the film's director, Rohit Shetty. "#Cirkus deserves an award for the BAAP OF OVER THE TOP /LOUD /CRASS ACTING EVER IN A SINGLE FILM. The good news is that if you can sit through Humshakals, you'll be fine with this one. MADE FOR KIDS, perhaps BY KIDS! #CirkusReview, "a Twitter user stated.
Lets see more reviews:
Fronted by Ranveer Singh and Varun Sharma, "Cirkus" is based on William Shakespeare's classic play "The Comedy of Errors". It was released on December 23rd.
Recently, filmmaker Rohit Shetty discussed Cirkus, stating that he makes films to entertain audiences and that his latest directorial is a step in that direction. Shetty, known for action comedies such as "Golmaal" and "All The Best: Fun Begins," as well as action dramas such as the "Singham" series, is confident that his latest release will be well received by audiences.
Have you watched the movie? If yes let us know your review in comment session.