After a court agreed to a police request, the controversial British-American influencer Andrew Tate will be detained in Romania for 30 days.
Tate and his brother Tristan were arrested on Thursday as part of an investigation into allegations of human trafficking and rape, which they deny.
Authorities suspect the pair, along with two Romanian men, of running "an organized crime group".
The court in Bucharest also detained Tristan and two others.
Eugen Vidineac, the Tates' lawyer, said outside the court that they would appeal the detention.
"We are not at the point where guilt or innocence can be proven; for the time being, we are only discussing preventive measures," he added. According to Mr. Vidineac, his clients deny all of the allegations.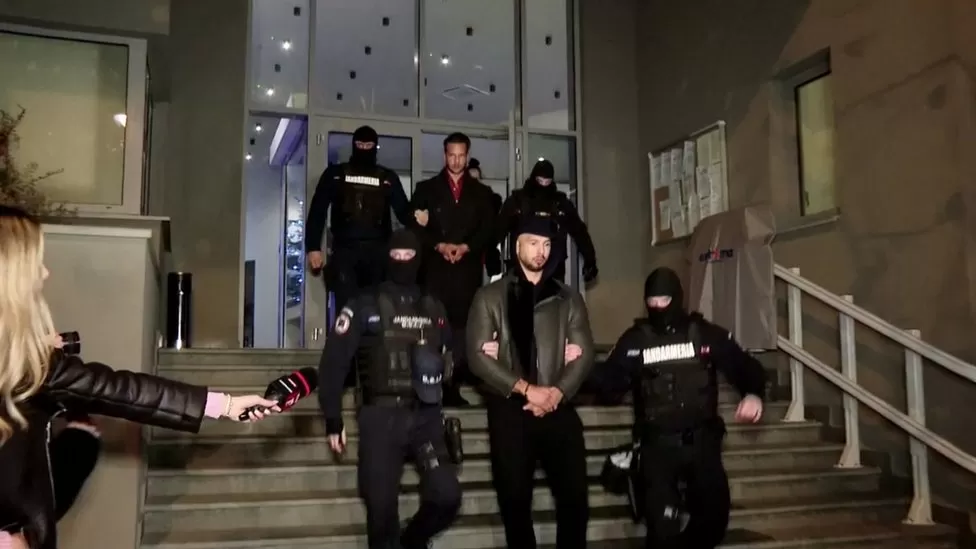 Andrew Tate, 36, has yet to respond to the allegations directly. However, shortly after his arrest, he tweeted a reference to the 1999 film The Matrix.
"The Matrix sent their agents," according to the post. Elon Musk, the owner of Twitter, also retweeted Matrix memes.
According to their lawyer, the two brothers maintained their right to silence during the detention hearing.
Earlier, a police spokesperson told the BBC that the 36-year-old would be held at a "detention center".
The Directorate for Investigating Organized Crime and Terrorism in Romania issued a statement on Thursday night but did not name the Tate brothers, stating that two British citizens and two Romanian citizens were suspected of being part of a human trafficking ring.
Officers had identified six people who were allegedly "sexually exploited" by an "organized criminal group," according to the statement.
Police alleged the victims were "recruited" by British citizens, who they said had misrepresented their intention to enter into a relationship with the victims – which it called "the loverboy method".
The statement claimed that they were later forced to perform in pornographic content under threat of violence.
Netizens have mixed responses to his arrest:
Mr. Tate, who was born in the United States before moving to the United Kingdom, went on to have a successful career as a kickboxer.
He was kicked off the British TV show Big Brother in 2016 after a video surfaced showing him allegedly assaulting a woman. He then set up a "webcam business", which he described as "adult entertainment".
He went on to gain global notoriety online, with Twitter banning him for stating that women should "bear responsibility" for sexual assault. He was later reinstated.
Despite social media bans, he became popular, especially among young men, by promoting an ultra-masculine, ultra-luxurious lifestyle. He was frequently seen in videos with his fleet of expensive sports cars, private jets, and expensive vacations.