Manveer Gurjar wins Big Boss; donates half prize money to charity.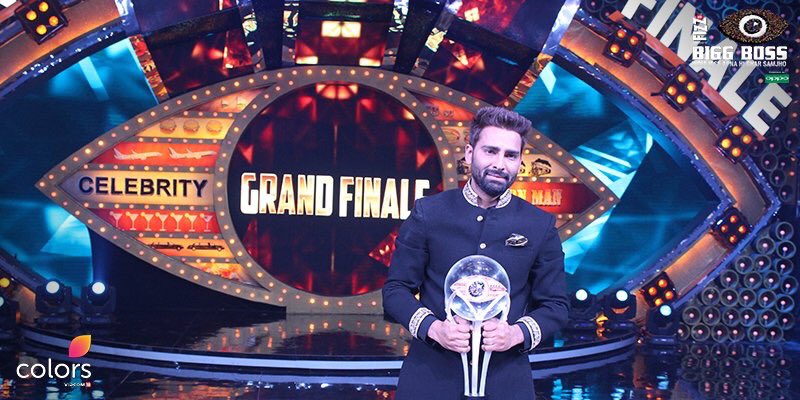 Bigg Boss 10 winner is announced and it is the commoner Manveer Gurjar. Manveer won the hearts of millions of Indian and even left celeb Bani J, who has a huge fan following, behind as he emerged as the choice of India. Manveer got support from not only the aam aadmi but also from many celebrities. He
After the announcement, Manveer's father announced that half of the Rs 40 lakh prize money won by his son will go to charity. "We will donate half of the prize money to Salman Khan's organisation Being Human," he said.
Ex Big Boss contestants reacted to Manveer's win on twitter:
Yessss 🔝💪🏻👊🏻 #ManveerGurjar ❤️❤️ . Bigggg winner of hearts #deserving #truewinner

— Keith Sequeira (@keithsequeira) January 29, 2017
Soooo happy for #manveergurjar 🤘🏻 very well deserved 😇 god bless gujjar bhai 🙏🏻 #BB10

— Suyyash Rai (@suyyashrai) January 29, 2017
Congratulations #manveergurjar #BB10GrandFinale will miss you @BiggBoss ❤️

— mandana karimi (@manizhe) January 29, 2017
Congrats #manveergurjar Enjoy your success.

— Andy (@iAmVJAndy) January 29, 2017
My Man #manveergurjar U deserved it alllll the way!! #TheRaos @WendyRao1 @nicolasrao @Paloma_Rao & @keithsequeira celebratin with U tonight! pic.twitter.com/RcAbvUVCK7

— Rochelle Rao (@RochelleMRao) January 29, 2017