Kapil Sharma assaults Sunil Grover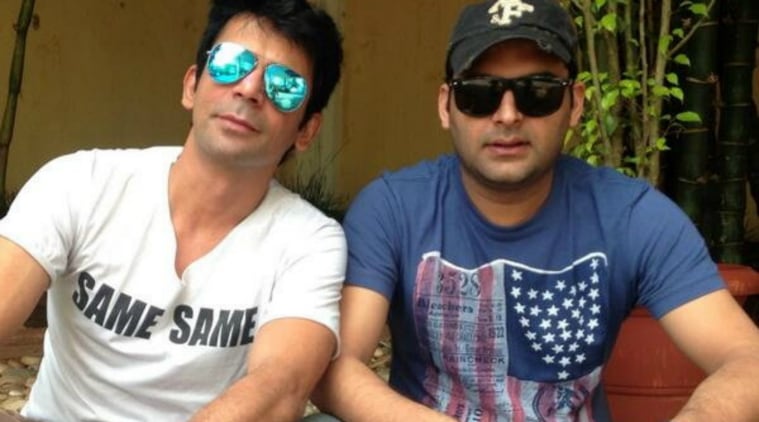 Kapil Sharma allegedly assaulted Sunil Grover aka Dr Mashoor Gulati during a flight from Australia to Mumbai. On the same day that Kapil revealed about his girlfriend Ginni Chatrath on social media.
According to sources, On the with Kapil started to insult Chandan Prabhakar,  As he was using swear words, other passengers started complaining. Sunil intervened and told him,"Paaji tussi gaali mat do." At this, Kapil started abusing Sunil. "Teri aukaat kya hai jo tu mujhko aisa bole?" he is said to have told Sunil. He further continued to make fun of the show Sunil had launched in 2014 after parting ways with him. Sunil moved to the economy class but Kapil followed him and  went on to physically assault Sunil and the cabin crew had to cut in to bring him under control.
Earlier today, The comedian took to Facebook to write a post:

Here is the complete post:
Hi.. good morning friends .. was celebrating my best time n suddenly I heard a news about me n sunil paji fighting.. first of all see where it is coming from.. what r the intentions behind this.. if I fought with him in the flight then who saw it n informed u.. is he trustworthy..? Some people enjoy these kind of stuff.. we eat together .. we travel together.. I meet my brother once in a year.. n spending almost everyday with my team.. specially sunil .. I love him.. I respect him.. yes I had a argue with him.but r we not normal people..?I shouted at him first time in 5 years .. itna to chalta hai bhai. we will sit n talk that where is the problem.. I love him as a artist as a human being.. he is like my elder brother.. why so much negativity all the time.. I respect our media.. there r some other serious issues which we need to focus. Is me n sunil's issue is so important n realted with the security of my country ..? We spend a lot of time together rather then our families .. n sometime it happens in family.. its our family matter.. we will sort this out.. zyada maze mat liya karoo. OK now m tired typing .. n one more thing.. I m going for the final schedule of Firangi. Hahahahaha.. sorry again promotion.. thank u so much for ur love n blessings… keep smiling n stay happy always 🙂) love u all